Can you afford a cloud migration?
The Modern Digital Business podcast is now live and kicking! In our inaugural episode, we discuss the finances of a cloud migration. Is the cloud more or less expensive than an equivalent on premise data center? The answers my surprise you.
Also on the podcast, we started our series on ModernOps with my friend and special guest Beth Long. This will be an ongoing mini-series of episodes weaved in between regular episodes over the next several months. We also launched our Tech Tapas Tuesday series. This is an occassional very short episode (typically less than 5 minutes long) on a very specific technical topic of interest. Just a short take of added content! And keep an eye out to my latest contribution to the Software Engineering Daily podcast as I talk about cloud native observability with Chronosphere CEO Martin Mao, coming soon to the Software Engineering Daily podcast!
Continuing on my focus on cloud native discussions, read my latest article in InfoWorld on What cloud native means for your business.
Interested in how to restructure your organization for microservice applications? Take a look at my latest article on the Semaphore CI blog!
Did you say new book?
Lee, aren't you due to publish a new book soon? Well, one is coming! In fact, two are coming. Stay tuned for more information and access to early release versions.
(ok, so technically, I have three books in the works, including a new O'Reilly Media title... you'll just have to wait and see what they are! Yes, I've been writing a lot recently...)
Speaking of O'Reilly Media
Yes, that's right! I'm doing more with O'Reilly Media. My highly popular live course, Building a Cloud Roadmap will be returning, newly updated. Join me on Oct 5, 2022 at 9am PDT and listen live! This course is free for O'Reilly Safari members.
Can't join live? Sign up anyway and you'll have access to the recorded version of the course afterwards. Or, wait until December 6th when I will be offering it again!
What cloud native means for your business
From manufacturing to transportation to retail, companies across virtually every industry are supporting their digital transformations by moving to a cloud-based infrastructure. The shift from on-premises software to cloud services has been revolutionary to the process of application development and deployment, especially software-as-a-service (SaaS) applications. But using the cloud often isn't enough. You need to leverage cloud-native applications to benefit from the improved agility, availability, scalability, and overall performance they provide.
And while we are talking Kubernetes...
Ok, so we weren't really talking about Kubernetes. But what's cloud native without Kubernetes?
How can you monitor a Kubernetes based system? Take a look at my article on Kubernetes Monitoring posted in the ContainIQ blog this month. I think you will definitely find it useful.
Modern Digital Business Podcast
The Modern Digital Business podcast is now live! Listen to my first episode on the Finances of a Cloud Migration. Hear the premier episode of the new series ModernOps with Beth Long, and the start of Tech Tapas Tuesdays-just a little bit of tech. All of this and more is coming on Modern Digital Business.
Need a Cloud Center of Excellence?
How about watching my latest LinkedIn Learning course!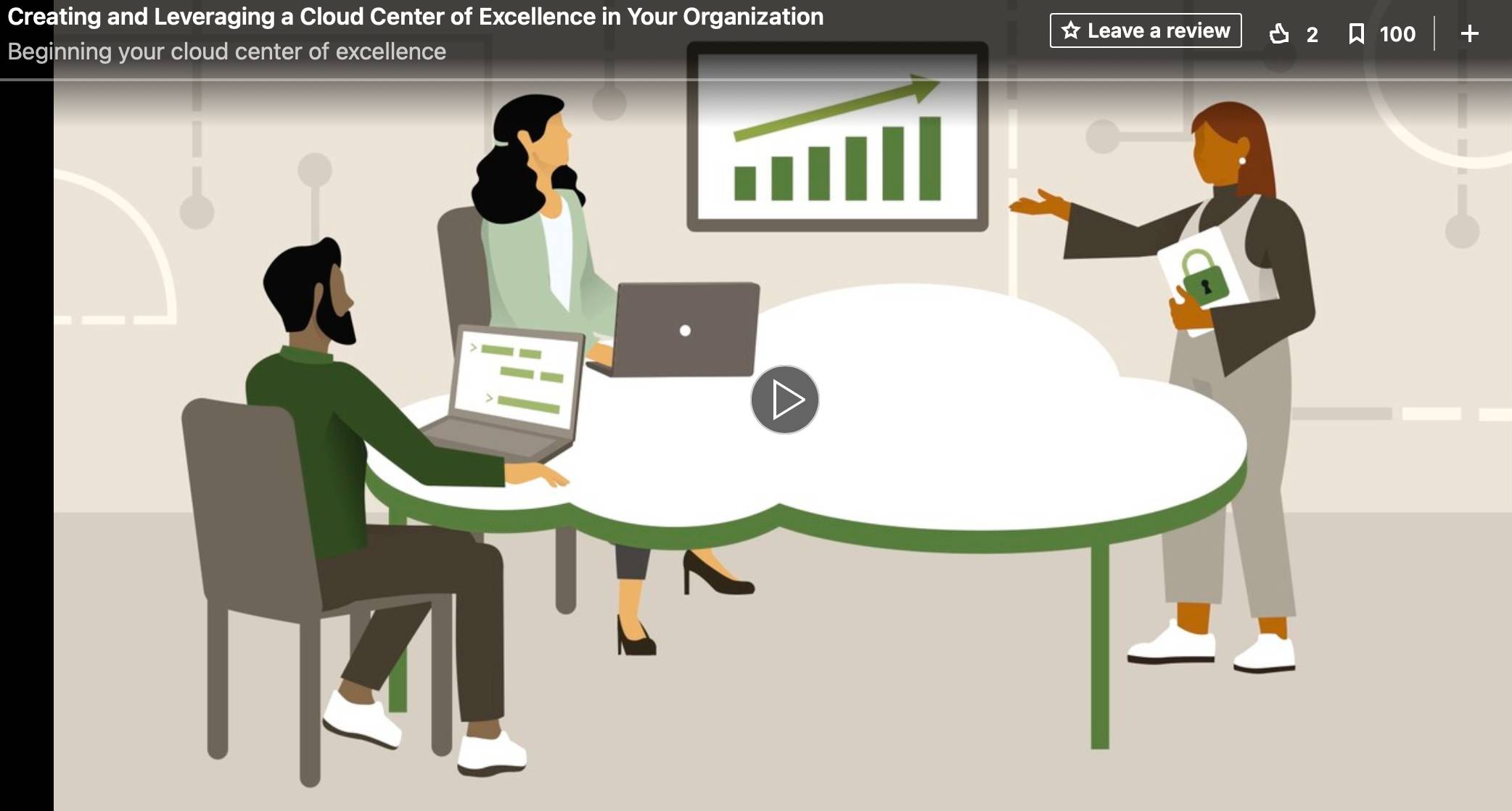 This course will give you practical, useful advice for determining if a CCoE can benefit your organization, as well as how to create and leverage a CCoE. And the best part? It's short! It won't take much of your time, less than an hour total. Look for it on the LinkedIn Learning site!
Need more CCoE Material?
Check out these articles from my column in InfoWorld:
These should give you plenty of reading on CCoEs and how they can help your organization grow and mature in your organization's cloud journey.
​
Check out Architecting for Scale. Currently in it's second edition, this book, written by Lee Atchison, and published by O'Reilly Media, will help you build high scale, highly available web applications, or modernize your existing applications. Check it out! Available in paperback or on Kindle from Amazon.com or other retailers.
​
Did you get this email forwarded from someone else? Then why not subscribe yourself! Click here to get informative content delivered regularly to your inbox. You can unsubscribe safely at anytime.